CCE Advantages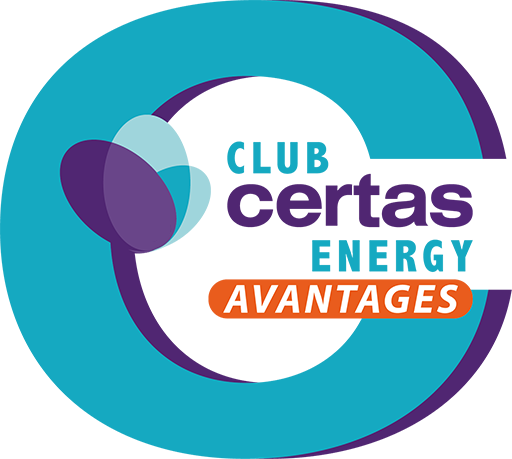 Always eager to offer you more services and benefits by accompanying you in your quest for purchasing power, Certas Energy has decided to provide you with a site offering refunds (cashback) that can be combined with the offers and promotions put in place. by the partner brands of CCE Advantages.
The CCE Benefits is a site with more than 900 partner brands, each partner offers discounts in the form of a percentage of the amount of purchases and accumulated on a pool. These refunds are in addition to their usual promotions or benefits.
The prize pool can be unlocked and paid into your bank account as soon as it reaches the sum of € 20.
Good shopping by the Club Certas Energy team
GET CASHBACK ON HUNDREDS OF PURCHASES:
CCE Advantages offers you cash-back in 25 shopping categories with more than 900 partner brands.
Categories:
Travel and transportation
Fashion and accessories
Home decoration and appliances
High tech and telephony
Gardening and pet shops
Beauty and wellness
Leisure and cultural gifts
Toys and children
Sport and outdoors
Automotive
Services
Food and wine
Services
Some brands present on CCE Advantages:
How it works:
1. Register with Club Certas Energy

2. Login to your account on Club Certas Energy

3. Click on the links or banners to access the CCE Avantage website from your Club Certas Energy personal area

Login to access CCE Advantages
4. Create your account on the CCE Benefits website

5. Check the cards and offers of cash-back

6. Shop online by accessing brand sites through CCE Benefits

7. Your prize pool will be credited with the refund corresponding to a percentage of your purchases

You experience registration problems
If you have questions about refunds
If your refunds do not appear on your kitty
If you have problems to transfer your kitty to your bank account
You can find more information on the operation of the CCE Benefits website by going to the site in the sections: How it works and online help.
OUR ADVISORS ARE AVAILABLE MONDAY TO FRIDAY FROM 9 AM TO 12 AM AND FROM 2 PM TO 5 PM 01 41 39 28 24